Welcome to New Hope United Methodist Church!
Building loving relationships with God and others
through the hope that is in Jesus Christ!
---
JOIN US FOR WORSHIP THIS SUNDAY!
Traditional Worship at 9:45
The Gathering at 11
This Week--Potluck Lunch
"Responding to the Master" Luke 5:1-11
Watch live stream on Facebook at New Hope United Methodist Church during both services
---
A NEW KIND OF WORSHIP EXPERIENCE!
THE GATHERING
SUNDAY MORNINGS AT 11
COME AND BE BLESSED!
COMMUNION SERVED EVERY SUNDAY!!
---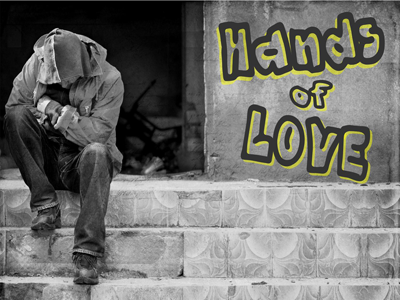 SECOND SANDWICH SATURDAY ---FEBRUARY 9
MAKE SANDWICHES AT THE CHURCH AT 9:15
GO DOWNTOWN TO MEET THE NEEDS OF THE HOMELESS
'Truly I tell you, just as you did it to one of the least of these who are members of my family,[a] you did it to me.'
---
SATURDAY FEBRUARY 9 6PM
SPONSORED BY MEN OF HOPE
ENJOY A DELICIOUS DINNER AND ENTERTAINMENT FOR FREE!
---
Pray for General Conference 2019
February 23-26 St. Louis Missouri
Lord, Help Us Find Your Will and Way!
---
SILVERLINING MEANS FINDING HOPE AND HEALING IN THE MIDST OF GRIEF, LOSS AND PAIN
JOIN US AS WE SHARE OUR PAIN AND LEARN FROM OUR GRIEF
BOOK AND VIDEO BY GRIEF EXPERT CHAPLAIN DAVID WILLETS WEDNESDAY EVENINGS AT 6:30 BEGINNING JANUARY 6:30
---
Travel to Israel With New Hope
June 2020
Sign Up and Go With Us!
---
Coming Events
February 9--Valentine's Banquet Sponsored by Men of Hope 6pm
February 10--Church Potluck Lunch
February 16--Crossroads District Winter Meeting 9am
February 17--Safe Sanctuary Training Noon
March 1-2 Women's Ministry Retreat at Oakridge in Anadarko
March 5--Shrove Tuesday Men of Hope Pancake Feed 6pm
March 6--Ash Wednesday Service 7pm
March 10--Potluck Lunch
April 18--Living Last Supper Presentation 7pm
April 19--Music Ministry Presentes The Seven Last Words of Christ 7pm
April 21--Easter Sunday
April 28--Children's Ministry Presents The Tale of the 3 Trees
---